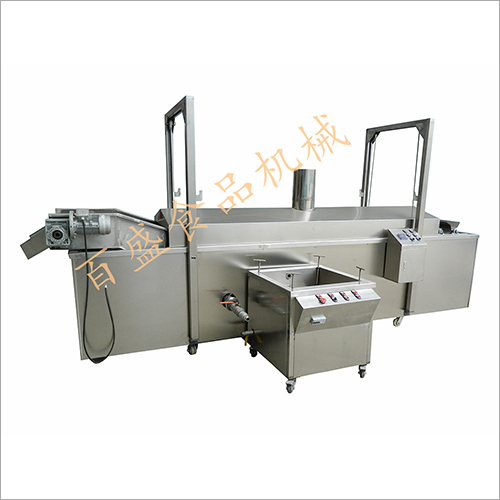 Automatic Frying Machine
Product Description
FK- Automatic Continuous Frying Machine
Main performance and structural features:
The equipment using direct heating method, efficient heat transfer, the thermal efficiency of up to 90 ℅ or more.
High efficiency

f

requency converter,

which

can meet your different products and the required different frying time.
Automatic temperature control, to meet your production of a variety of products.
Scope:
Mainly used for processing of Sachima (egg crisp), rice crust, chips, potato chips, instant noodles, sweet glutinous-rice sticks and other food.
Technical Parameters:
Model

Temperature control range

Capacity

Coal consumption

Air consumption

Frying zone

L×W×H(mm)

Dimension

L×W×H(mm)

Weight

320M

0~400℃

200-300kg/h

15kg/h

3-8Nm3/h

1800×500×160

3200×860×1600

760kg

420M

0~400℃

300~500kg/h

20kg/h

5.5-14Nm3/h

2800×500×160

4200×860×1600

860kg

600M

0~400℃

800~1000kg/h

25kg/h

5.5-14Nm3/h

4280×500×160

6000×860×1600

1160kg
Contact Us
No.10, south fangxiang road, taidong pioneer park, Dongtai, Jiangsu, 224200, China
Phone :+8615251019267